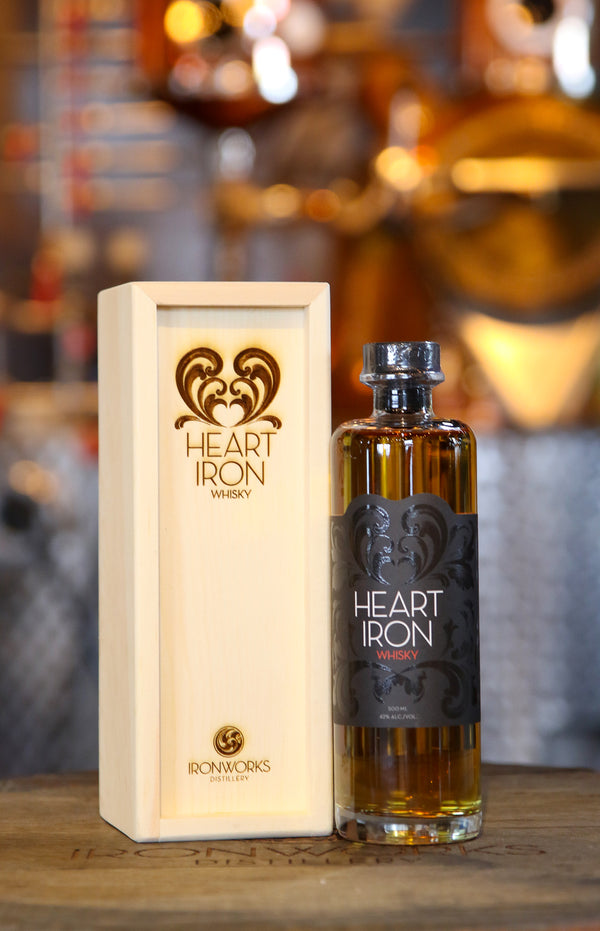 HEART IRON WHISKY WILL RETURN IN EARLY 2022!
Named for a distinct piece of ironwork used on Bluenose II, forged by the blacksmith who worked in the building we inhabit now, Heart Iron Whisky is a step in a new direction for us. Fermented with two different strains of malted barley, one Canadian and a peated version from the UK, Heart Iron Whisky has spent three years in a pair of 200 Litre French oak barrels and is now a rich golden colour that simply glows. Rich baking spices on the nose and essence of rich banana bread on the tongue make for a delicious taste experience. Try it neat with just a touch of water to expand the flavour.

The very first to releases (2020 and 2021) sold out very quickly. Heart Iron Single Malt Whisky was awarded a Gold Medal standing at the Canadian Artisan Spirits Awards.