Where are you located?
What are your shop hours?
Open Daily
10AM - 5 PM
2022 Closures on:
New Years Day - Jan 1
Heritage Day - Feb 21
Good Friday - April 15
Easter Sunday - April 16
Truth & Reconciliation Day- Sept 30
Thanksgiving - October 10
Remembrance Day - Nov 11th
Christmas Day - December 25 Boxing Day - December 26
How long are your tours and do they include samples?
Regular daily tours resume June 1st. A behind-the-scenes tour of our historic building lasts 45 minutes. These tours are bookable online. Advanced booking is recommended as we have only a limited number of spots available. Tours take place in the Quarrie Room and guests are invited to sample our products while admiring our newest still, Ruby.
What happens if I am running late?
Due to our tight schedule, tours begin promptly at the advertised start time. Unfortunately we are not able to wait for guests who are running late. You may catch up with the group upon your arrival but we are unable to repeat any information that has already been shared. 
Are children allowed on the tour?
If there is sufficient space, children over the age of 12 can join the tour with an accompanying adult. They will, of course, not be offered any samples.
Can I cancel or reschedule my tour?
Tours can be cancelled with 48 hours advance notice.
Do you offer private tastings or special event bookings?
Yes, with sufficient notice, we can accommodate special events for multiple guests. For more information and to discuss your request please contact us by email with details crafted@ironworksdistillery.com.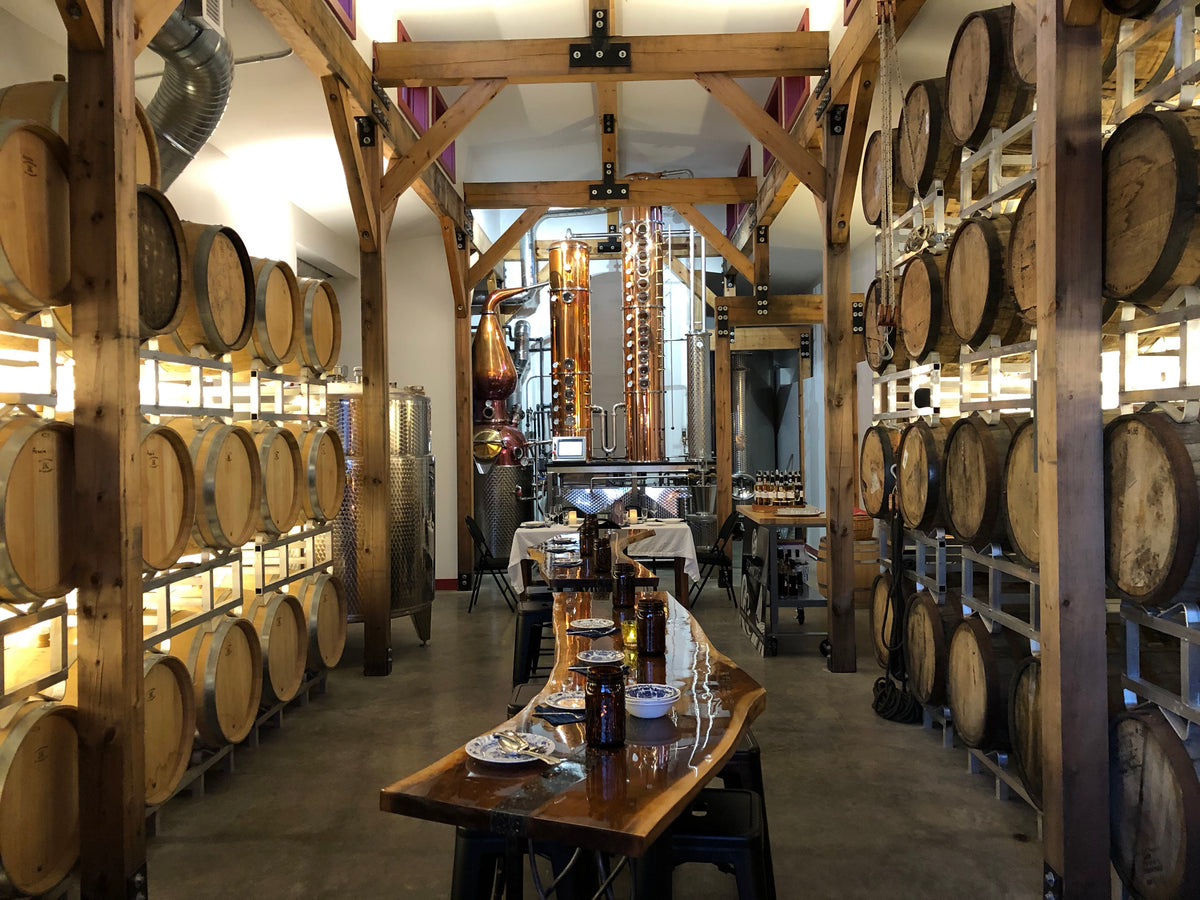 Are your products gluten-free?
WHERE CAN I FIND YOUR PRODUCTS?
Do you ship or deliver?
We do! We offer shipping within Canada (with the exception of Yukon, NWT and Nunuvut). Packages are delivered by Canada Post. We offer a flat rate of $30 for purchases under $135.  Orders of $135 and more ship for free.
Do you sell through NS Farmer's Markets?
Does the NSLC carry your products?
Where else can I find your products?
Are Ironworks' products available as corporate gifts?
We have a number of gifting options available, including customizable etching on boxes and other treats! Please get in touch with us and we can chat about possibilities.
Licensee & Wholesale Information
Do you have a sales manager who handles licensee and wholesale?
If you have a restaurant or bar in Nova Scotia and you are interested in using our products in your establishment, please contact our Sales Representative, Brad Deller for information and pricing.