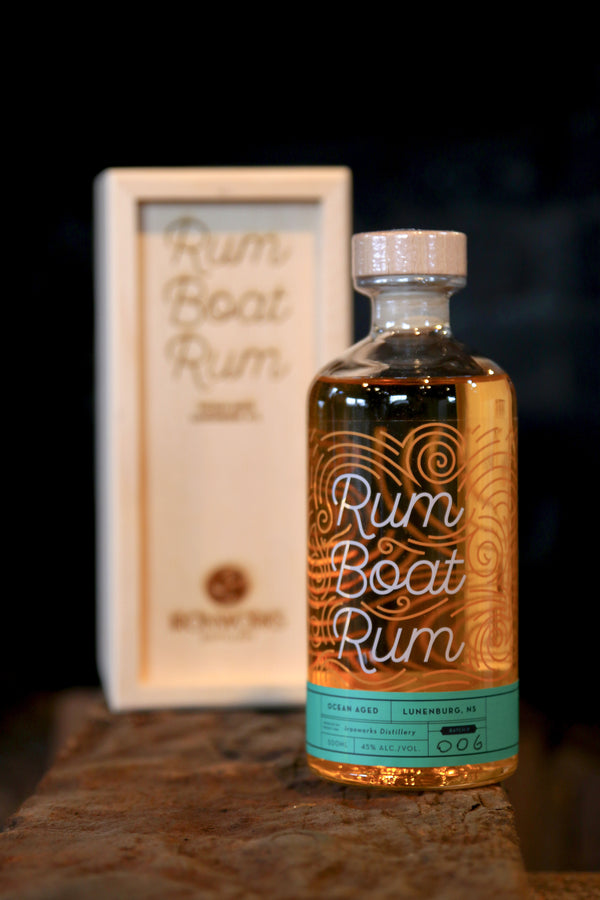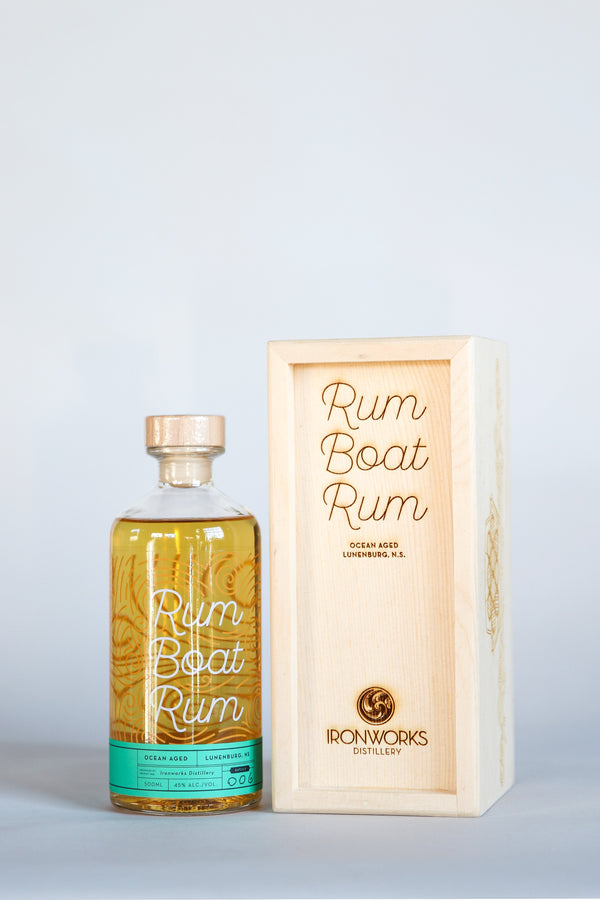 Rum Boat Rum with Gift Box
The presentation of our Rum Boat Rum just jumped up a few notches with the new wooden boxes we've had designed for it. Hand made NS pine, etched with original art from the label design and graphics from the boatbuilders' schematics with the story of the evolution of Rum Boat Rum tucked inside. One of a kind.
Price includes 500 ml bottle of Rum Boat Rum plus the hand crafted pine box.
 March 2021 - we are currently out of stock.  We plan to get out to the Rum Boat when the weather improves...watch this space!