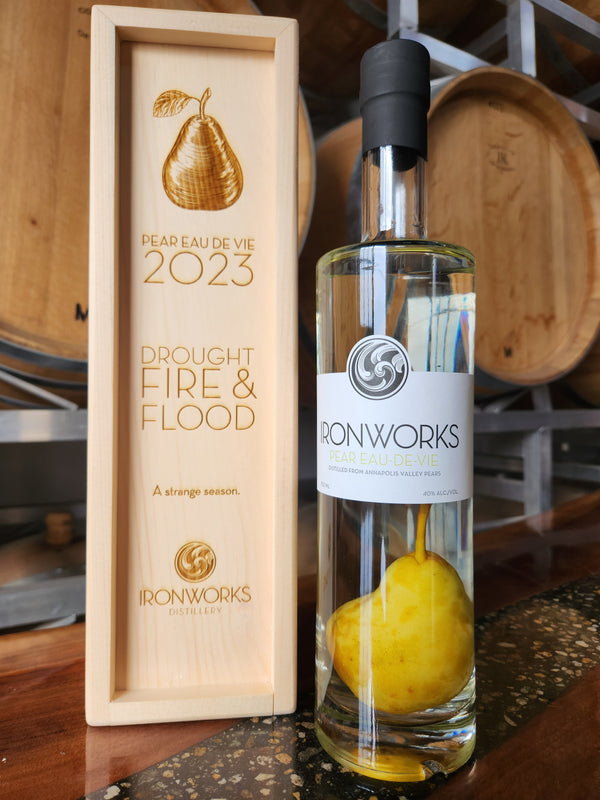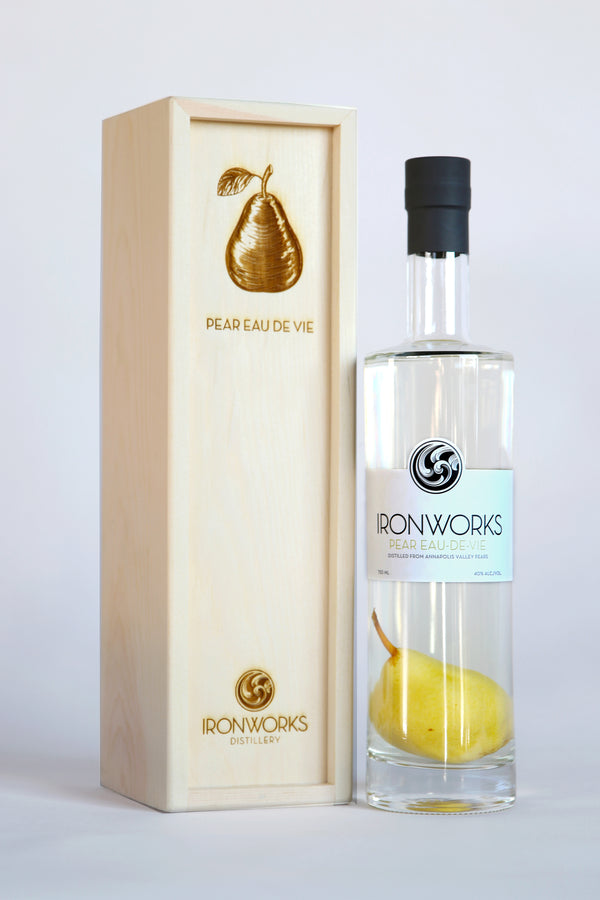 Pear Eau-de-Vie with the Pear in the Bottle
We take 750ml bottles to Boates Farm in the Annapolis Valley in the spring which we then hang on the trees, over a small pear on a branch, tie in place, and allow to grow through the season. In September we harvest the now fully grown pears, clean the bottles and fill with Pear Eau de Vie - our own pear spirit made from select ripe pears, Bartlett, Anjou & Clara Frijs, which are fermented at the peak of ripeness & then distilled.  We like it as an accompaniment to fresh strawberries - a bite of berry and a small sip of pear - heaven!
2023 certainly had its challenges, and many of the growers in the province felt the impact this had on their harvests. As some of you are aware, growing the pears in the bottles for our annual eau-de-vie release is a precarious situation to begin with. The room for error is quite small and weather events (like multiple prolonged rainfalls!) can throw a wrench in the works.
As a result, this year's number of successful pears is significantly lower than previous years. Additionally, they aren't quite as pretty as many of them have been in the past. You might say that they show the scars of a particularly tough season.
We will be limiting purchases to one bottle per person. We have a lot of customers checking in on when the pears will be released and we wanted to make sure there is enough to go around.
To the lucky few who get their hands on a bottle, thank you for supporting local businesses and Nova Scotia growers.
The 2023 release of Pear In Bottle is now ready for purchase at the distillery.